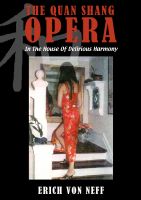 a not so classic romance
This past week is been my first week of shopping ban, I cannot say it's been easy but I am glad to say that I avoid temptations...good job for me...
I cleaned, reorganized second desk creating a sort of diy corner, I prepared materials for a couple of events for the end of the month...I worked on several projects on work side that I am quiet happy.
I had my weekly "date" with friends, I keeped only my habit to buy magazines but for the rest I avoided cafes (except for my meeting with friends), I finally started to do calligraphy exercises using the calligraphy box I gifted to myself for Christmas and if I have some free time in the evening I like to read. I have several books that are waiting to be read since summer 2014:(
And I wan tto share with you some texts from author Erich von Neff, honestly his books have happy end but not the classic happy end, if you read Quang Shang opera you can understand it and its book cost less then a coffee from Starbucks.
If you are an acid reader like me, is possible tha tyou buy same kind of books every time ( romances, histoica, political, finance fantasy, comic, no-fiiction, but as me you are tempted everytime to buy something new.
Well Erich Von Neff publications are very good and interesting, I gave a copy of two publications to my male friends and they loved it.
not classic poetry

Poetry book keep its poetic sie also when he does cruel descriptions of several scenarios, romance has a sort of happy end also if isn't classic happy end, but Iassure that there is.
Well when I was talking with some friends during a lunch most of them replied "well but this kind of books will cost a lot", absolutely wrong, its books cost less than a coffee from Starbucks.
So give alook here and buy them...