During the past week I've ate at home once or twice and I'm been glad about the fact I had opportunity to spend quality time with friends but last year I did a diet that helped me lose weight keeping curves and withall sacrifices I did I'm not going to gain weight...yes I'm going to return into Tisanoreica's center to buy some products that I liked and have a more detox diet BEFORE CHRISTMAS...
But for this week I'm going to have a sort of detox diet having at least one meal of SOUPS, that are my favorite comfty food for fall-winter...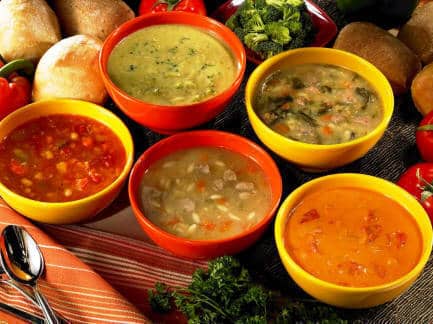 Into web, foodblog, magazines, you can find several ideas and I must to say I have my favorite soups of season that are:
Do you have a fovorite soup?